Hobgoblin Music Shop in
Red Wing
920 State Highway 19
Red Wing
MN 55066
Location Map
Tel: 877-866-3936
Open 9:00 am-5:00 pm Mon.-Fri, 10:00am-5:00 pm Sat.,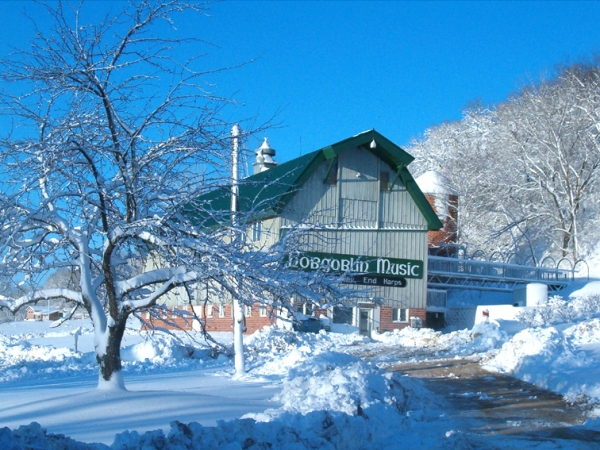 About Hobgoblin Music in Red Wing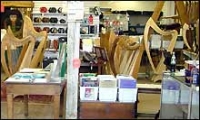 Our operation is based in Red Wing Minnesota, where the goods are shipped in to the country, and all US mail order is shipped out.
Our main US outlet is based out of town, at the workshops of Stoney End Harp & Dulcimer Manufacturers. Hobgoblin Music has a really impressive and well stocked showroom on the first floor of a spacious barn that houses the workshop downstairs and is also home to the lively music venue
The Music Loft
on the top floor.
We are open Monday - Friday from 9am - 5pm and Saturday from 10am -5pm, closed on National Holidays. Please call us for directions.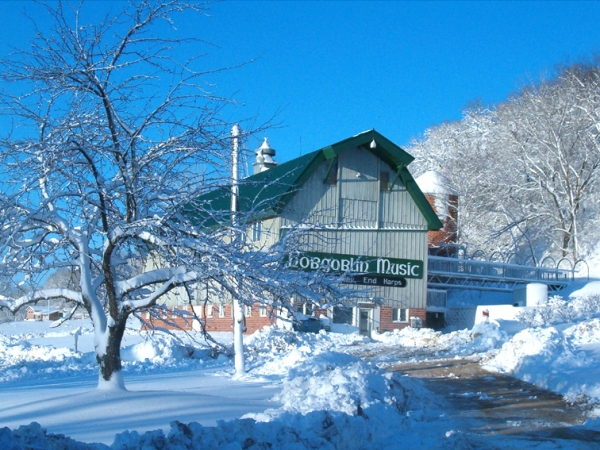 The full Hobgoblin Music range
of musical instruments is available through Hobgoblin in Red Wing. If there is a particular item you would like to have a look at, please call ahead to make sure it is in stock.
An Aladdin's Cave
Our stores are often described as an Aladdin's Cave of musical instruments. You will find a huge range of acoustic, folk, celtic and world musical instruments to try out and compare. Our staff are friendly and knowledgable, and will be happy to give you pressure-free advice.
Meet the Staff in Red Wing

Sales Staff:
Eve Stone, Eric Pangonis
Who can help you with your enquiry?
Where to Find Us
Our Address:
, 920 State Highway 19, , Red Wing, MN 55066
Tel
: 877-866-3936,
Email
:
stoney@stoneyend.com
News and Information from Hobgoblin in Red Wing
- click for the latest events at our onsite music venue, The Music Loft
Hobgoblin Red Wing's Links
The Music Loft
Great folk music and unforgettable fun!

We buy Concertinas!
All Hobgoblin shops have a big range of secondhand and handmade instruments. We do buy certain instruments outright, especially concertinas. Additionally we take trade-ins and can sell on a commission basis for you. If you have an instrument to sell, give us a call or pop into the shop!
Visit our UK Shops! Hobgoblin Music also has shops across the UK. Be sure to visit us when you are next in England!
Or click on the links below to visit these stores on the web.